Swing Practice is Hard.
– Difficult to visualize and know what's right or wrong with your swing.

– Difficult to improve your swing by yourself.

– Ultimately requires intensive work, time and money.sm
Therefore, the Solution
One club to capture and analyze your swing
+ Swing Analysis/Simulation Application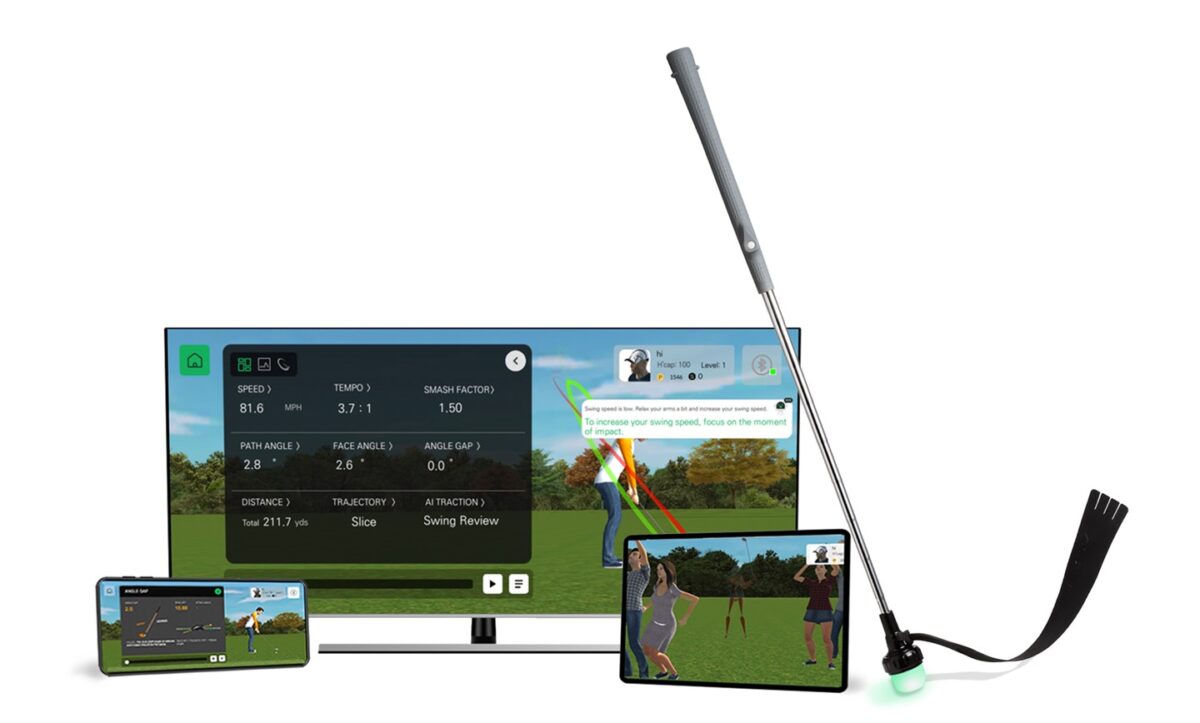 1. Connect
Connect the SmartGolf Club with the SmartGolf App via Bluetooth connection.
2. Swing
Wait till you hear the signal and conduct your swing with the SmartGolf Club.
3. Visualize
Observe your exact swing measured with data from precision sensors in the SmartGolf Club.
4. Analyze/Learn
Analyze the swing trajectory, tempo, face/path angle etc. and adjust accordingly.
Made Available with PATENTED Technology.
Registered Patent in the United States and South Korea.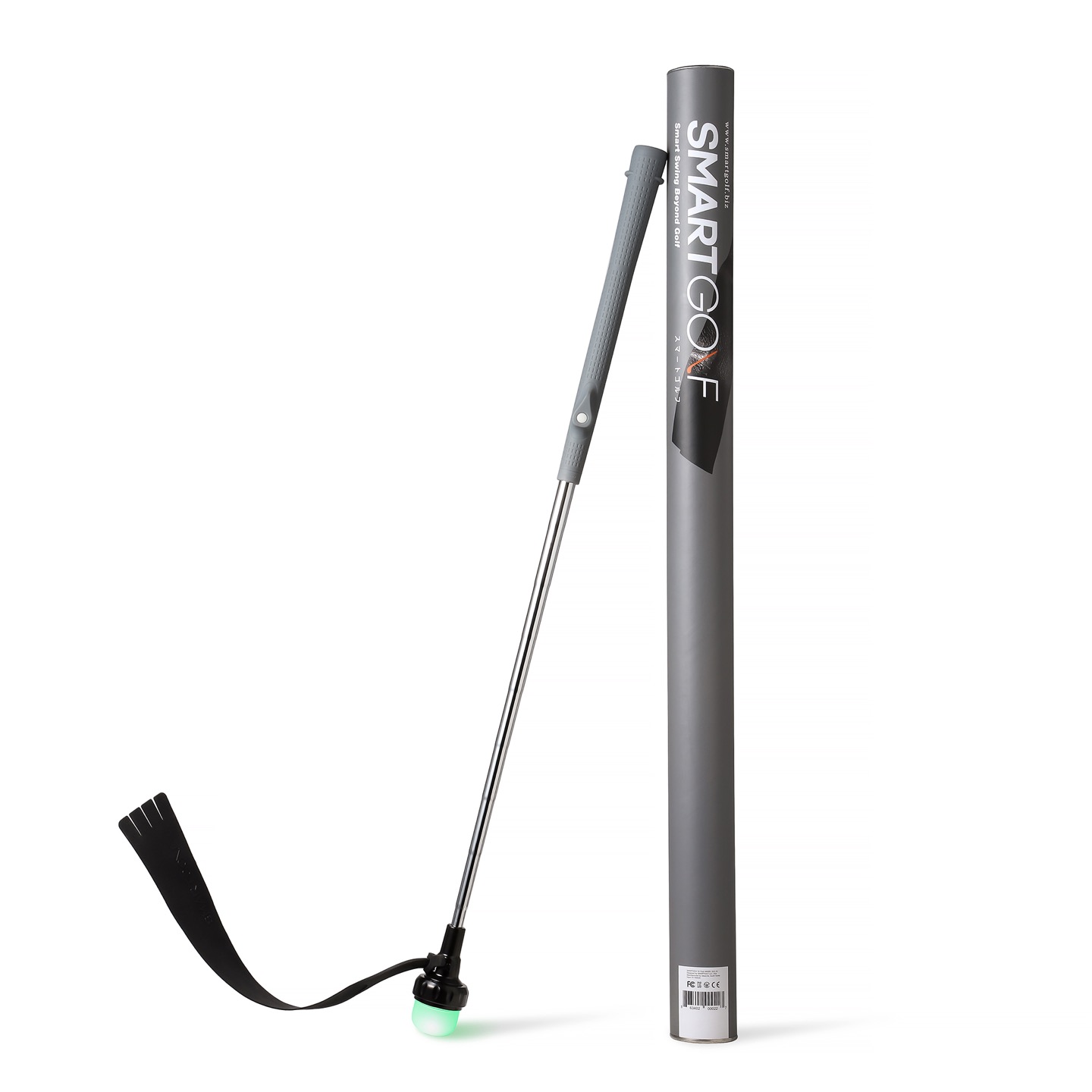 Grip Vibration
On impact, or when the swing angle is at a supposed impact point, the grip will vibrate indicating that the ball has been hit.
LED Head
The LED Head indicates the connection status and also the right/wrong form of the swing. Normal swing forms will have the LED in blue while irregular or 'bad' forms will indicate the LED in red.
Swing and Instant Observation/Feedback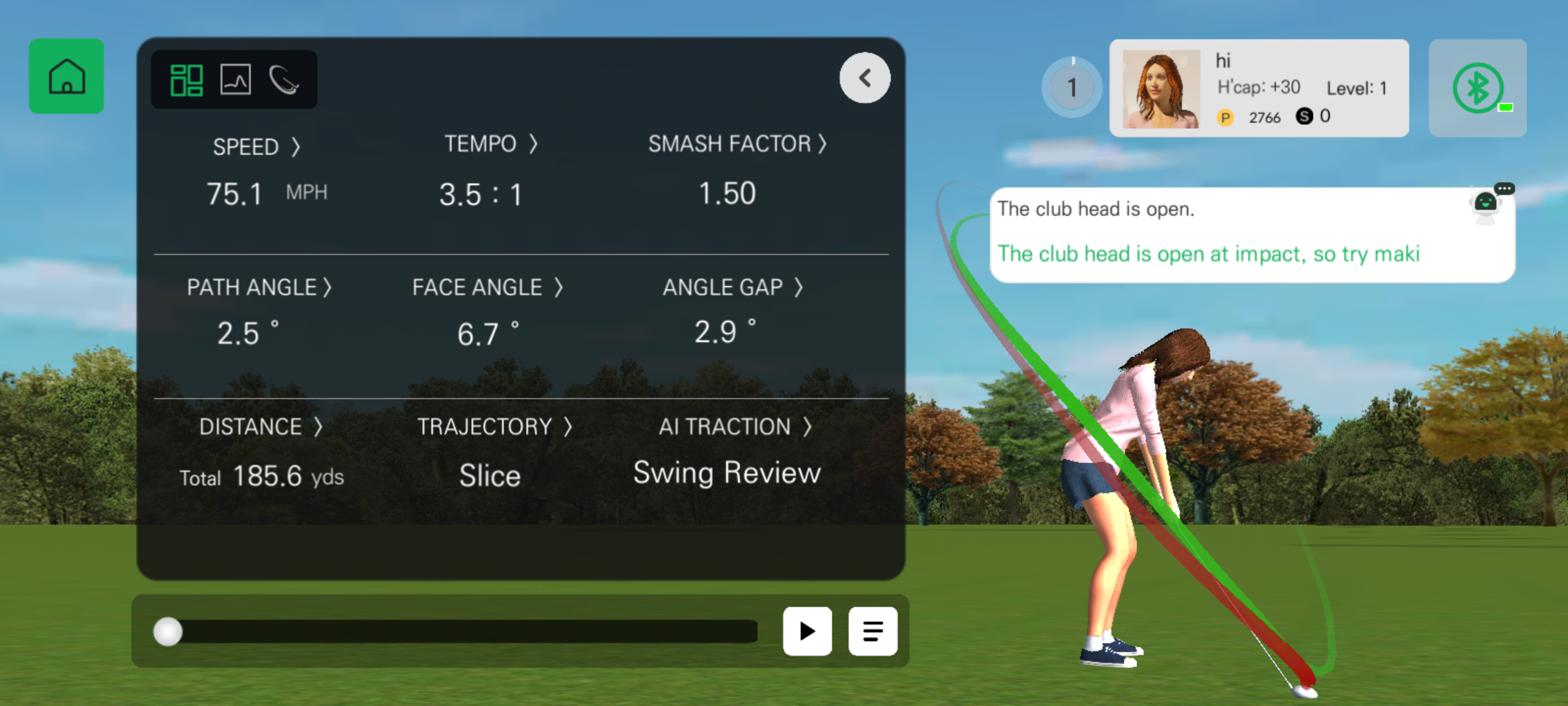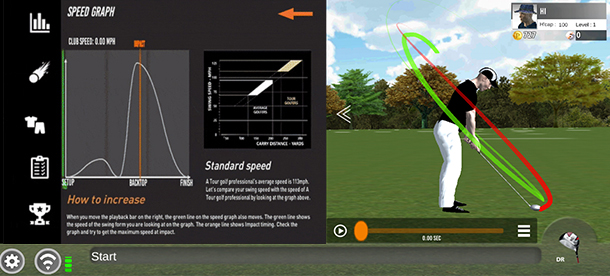 The display of the speed of the club head througout the swing.
Check the maximum speed point and practice in accordance to the given tips and analysis, ensuring acceleration into impact.
PATH / FACE / ATTACK ANGLE
The display of the head angular metrics (Face/Path/Attack angle) at impact.
Observe the path, face and attack of the swing and understand the three dimensional path of the club head at impact.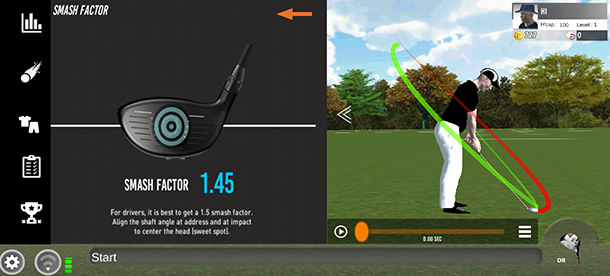 When you swing, you can see where the ball hits the head face to more accurately correct the swing.
You can see the miss shots of Duff, Topping, and Shank with a smashing factor.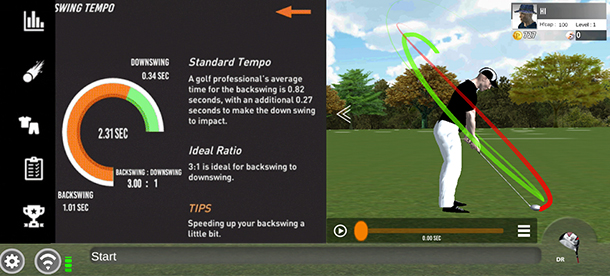 The display of the backswing and downswing tempo ratio.
Observe the numerical and graphical representation of the swing tempo.
Match the tempo in accordance to the tip to form an ideal swing tempo of roughly 3:1.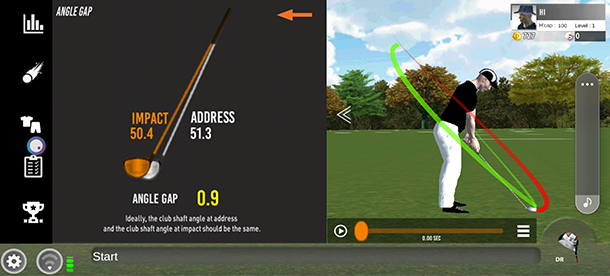 The display of the changes in the shaft angle at address and impact.
Reduce the gap between the angles at impact and address and acheive a stable swing trajectory.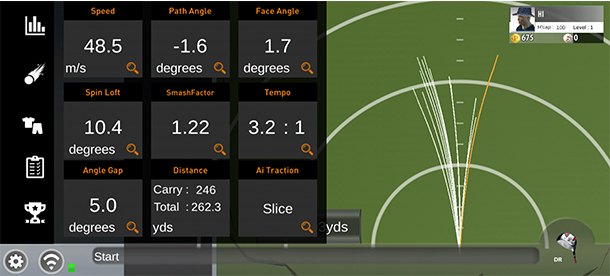 Indicates the distance of the ball.
You can see the ball's trajectory through the top view.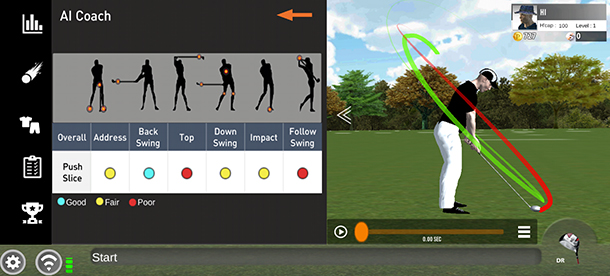 Display of A.I verdicts on each stage of the swing.
Observe the judgement made by the A.I coach and identify areas in need of improvement.