○ Enhance your golf skills with Scientific Methodology
Shortcut to increasing distance and improving accuracy
• A tool to improve real golf skills that is different from the toy golf game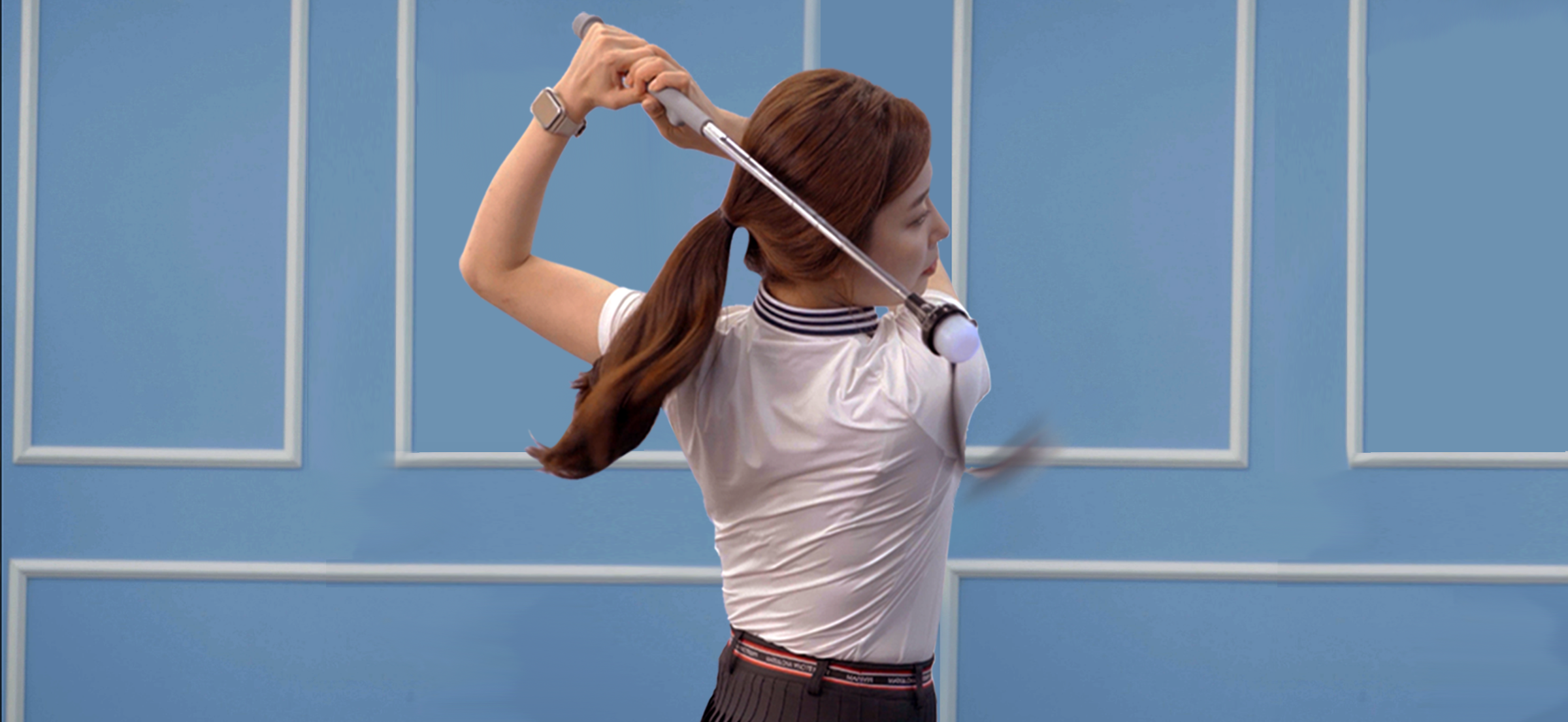 ○ Golf Practice tool that can increase actual distance in an innovative way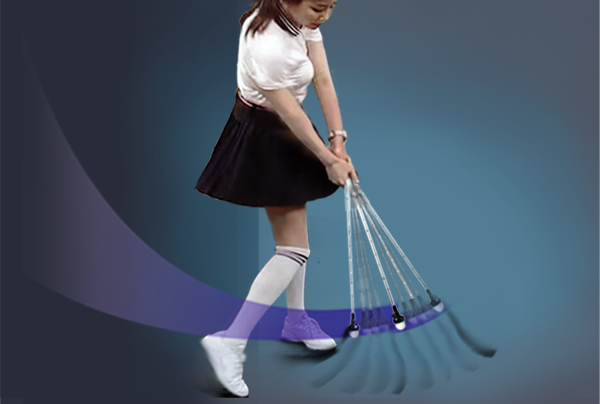 Leader Strap
Device to compensate for short length of the indoor club
A leader strap to understand swing principle and show impact
Shorten-length practice swing aiders are different from the actual golf club length and have no sense of impact on the real ball.
SMARTGOLF Trainer is a state-of-the-art equipment that feels like a real club swing indoors in an innovative way and improves golfers' swing ability through real-time swing tracking, analysis and coaching.
Impact recognition and swing improvement
Recognition of air resistance and shock wave sound of the strap in the impact section
The patented leader strap is a 35cm long and has a special shape, making the sound of air resistance during the impact, and feeling the impact by watching the strap pass through the impact and improving the swing on its own.
• Swing feeling like a real club
When folded, it is 73cm, suitable for indoor swings, and when swinging, it is 103cm,
a swing club that automatically unfolds to the actual length of the golf club.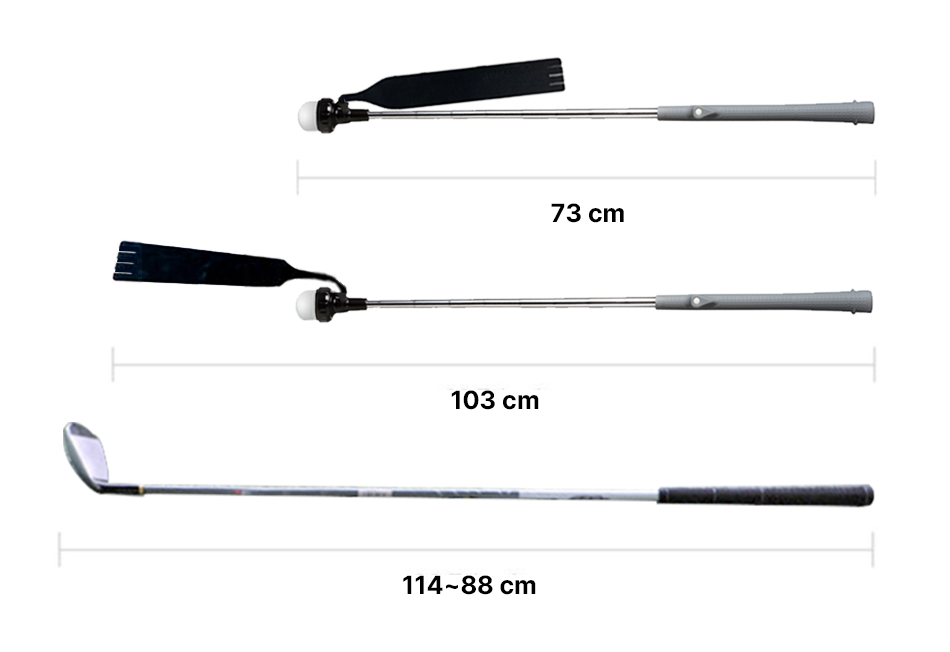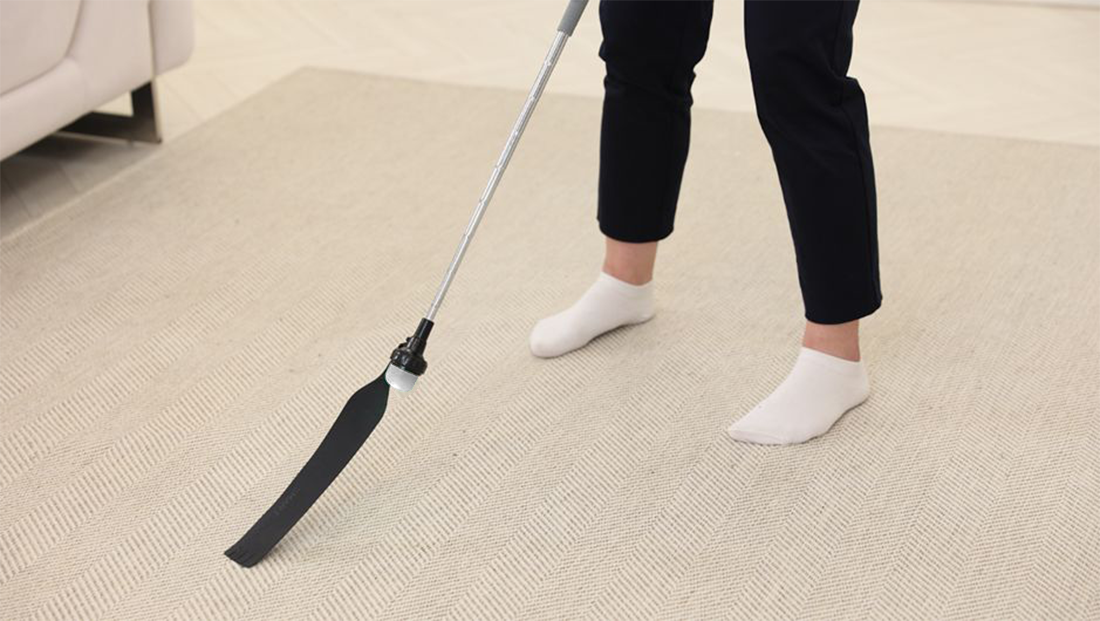 • You need to practice with real club lengths to get the feel of real clubs.
• Smart Golf Trainer is 103cm (unfolded). The 60cm short exerciser is prone to break the swing form for adults.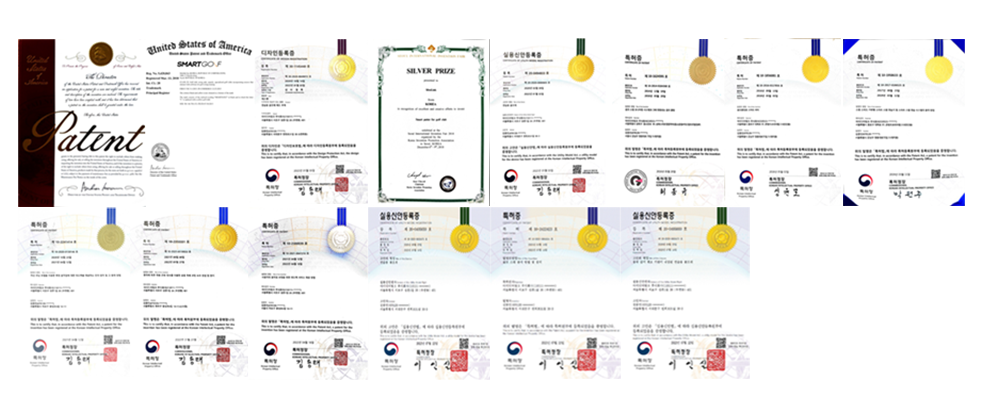 • From 2014 to 2022, SMARTGOLF applied for patents on advanced golf swing practice and training methods, and acquired 8 Korean patents and 1 US patent to protect technology. In addition, we have design registration and certification for each SMARTGOLF product lineup.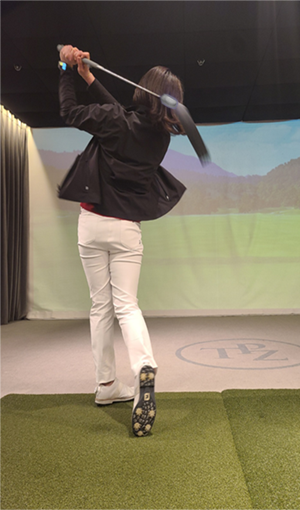 KLPGA Pro ChaeA Oh
"The swing line is visible, so it was easy to coach and understand."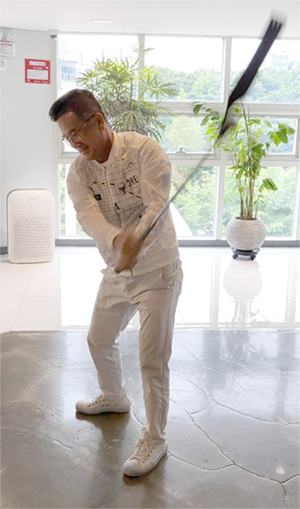 CEO of Woosung Dist. CheolHo Lee
I went 5m less than my friends who used to round, but I am going 3~40m more now. My everage is back and forth between 70 and 90, but now I'm hitting almost 70. The number of golf score has decreased with SMARTGOLF.