01 Artificail Intelligence Swing Coaching
Even if you understand the results of the analysis, you may not know how to improve it.
SMARTGOLF provides one-point swing coaching to improve a specific problem.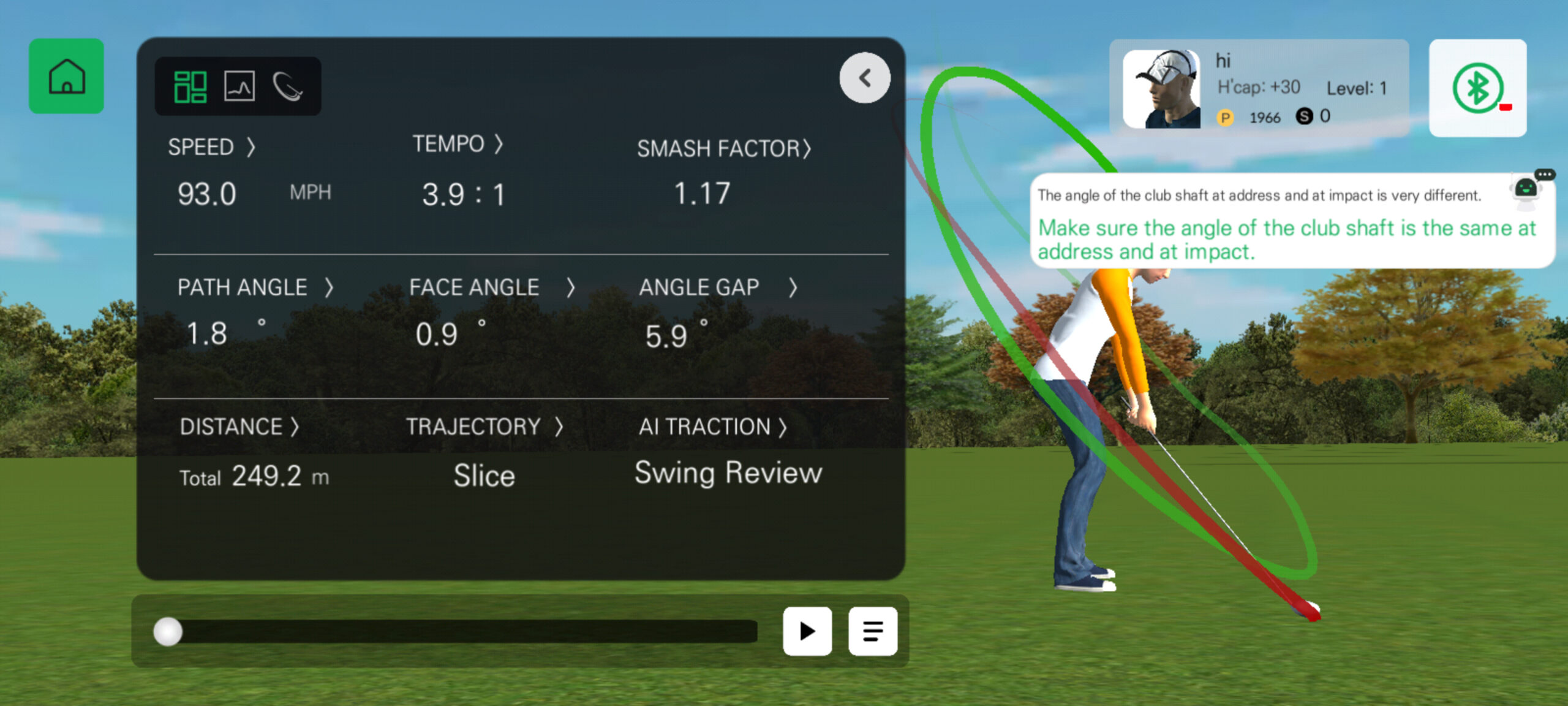 (It pinpoints the most problematic area among the various results of analysis, and suggests how to improve it)
For example, if the angle of the club shaft is different at address and at impact, as shown below, the Smash Factor drops, meaning the ball will not travel far.
02 The ability of your own trainer to coach with her voice after swing
SMARTGOLF AIX's personal coach provides vocal instructions to you after you make a swing It offers the Text to Speech (TTS) feature that reads out instructions from your coach regarding your most problematic area. It will feel like you are practicing with your coach every time.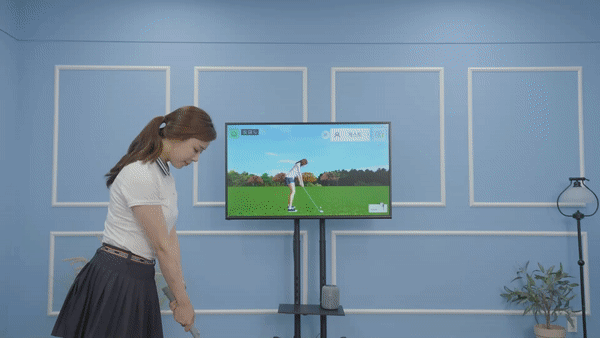 (2022 SMARTGOLF AIX vocal coaching)
03 Develop Aritificial Intelligence Technology
The advanced technologies are enough to convince you that SMARTGOLF has a fully covered patent technologies that have been developed since 2015. SMARTGOLF started applying AI technology to golf swing in 2019. Collaborating with the artificial intelligence research centers of Sogang University and Kwangwoon University in South Korea, SMARTGOLF conducted a 3 year long study. The study was on the principles and techniques of swings by the assessment of individual users' swing data, collected via sensors for each phase of the swing, through the application of machine learning and deep learning techniques as well as video image analysis. SMARTGOLF to this day is continuously developing its AI-enabled features.
(SMARTGOLF's swing classification algorithm)
Since 2014, SMARTGOLF successfully registered eight inventions, upon filing for approximately 20 patent applications related to an advanced golf swing practice and training device, as well as the Biz model to protect our service. Moreover, SMARTGOLF has design patents and has acquired FCC, CE, KC, and Telec certifications for SMARTGOLF product lineup.
(SMARTGOLF's patent registration certifications)
05 Technology to be applied further
We are developing unique swing practice methods based on patented inventions. In addition to the world's first AI based golf training method, we are providing the personal avatars of our users as well as galleries for the metaverse golf.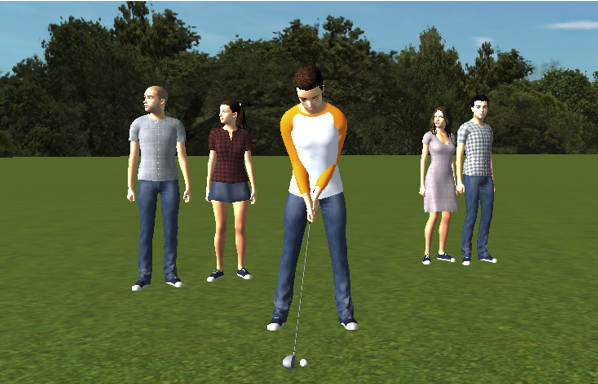 (Play golf using the avatar in the SMARTGOLF of metaverse environment)
In SMARTGOLF, you can play golf with others with your unique swing style and appearances.