In the 'Driving range (practice field)', you can practice your swing before you go off to your No. 1 Tee.

                         (Check your improvements and the changes that you made through your ball trajectory history)

In 'Approach', practice hitting the ball from short distances to the pin. You can polish your chip shot and pitch shot skills.

(The practice mode for low approach shots where the target changes from 80 to 140 yards)

Play single games with higher accuracy and level of sophistication using the SMARTGOLF Club.
If you have already perfected your swing, try out a 'Single Game.'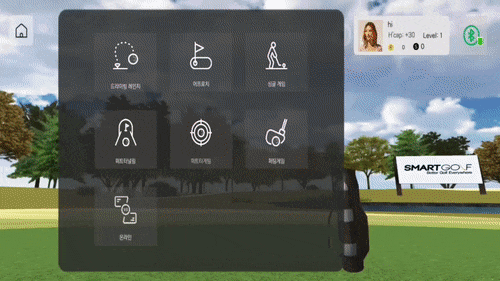 (Practice rounding by selecting four courses with three holes each with your perfected swing)

If you select Online Game,

the AI Coach matches you

with other SMARTGOLF Club users around the world so that you may play with them.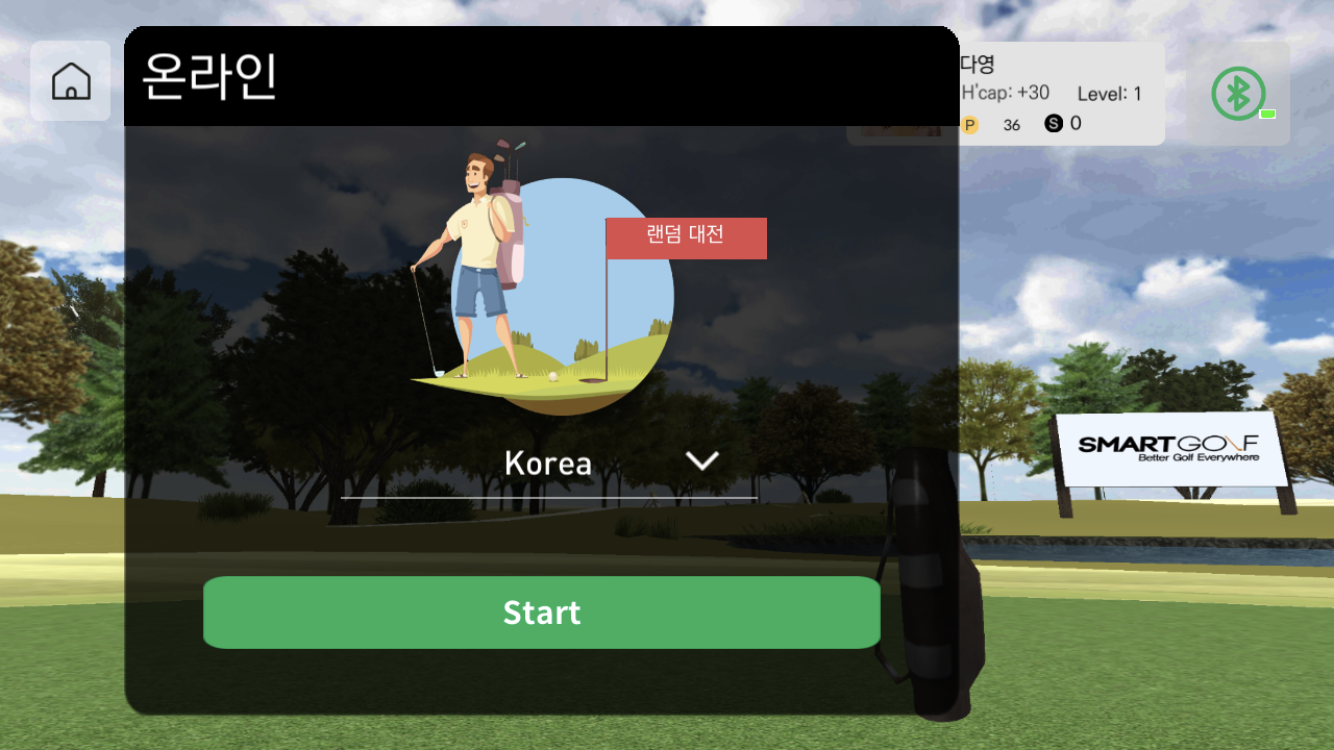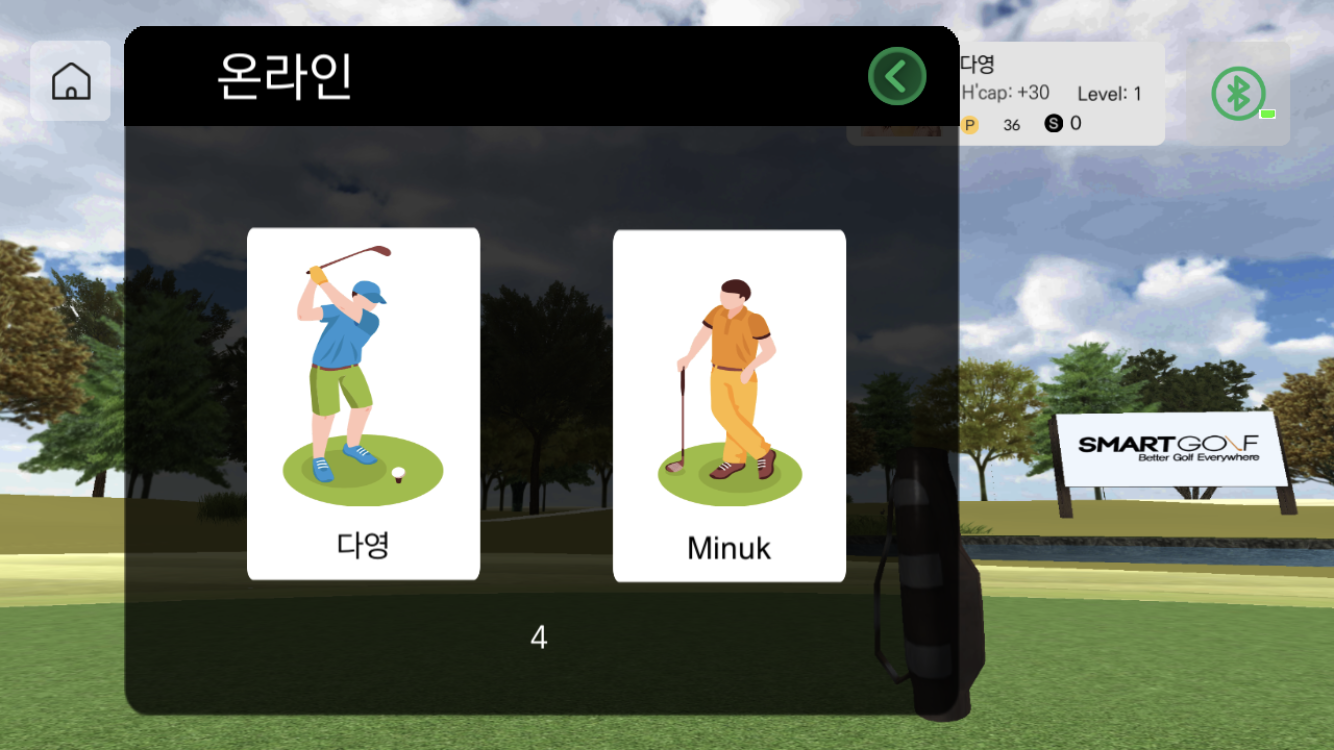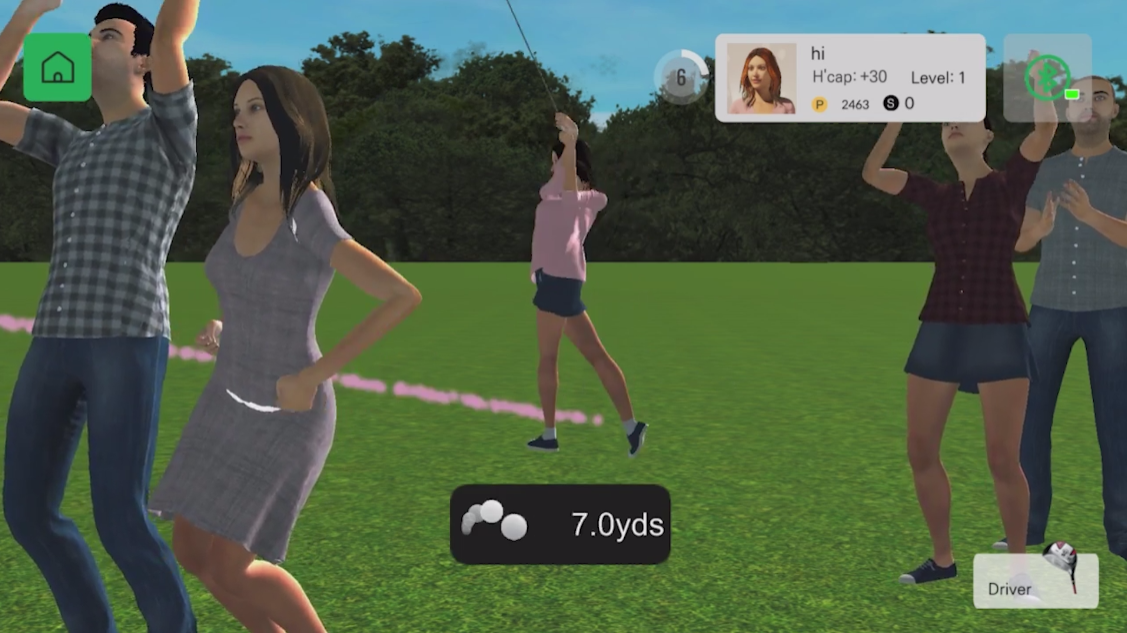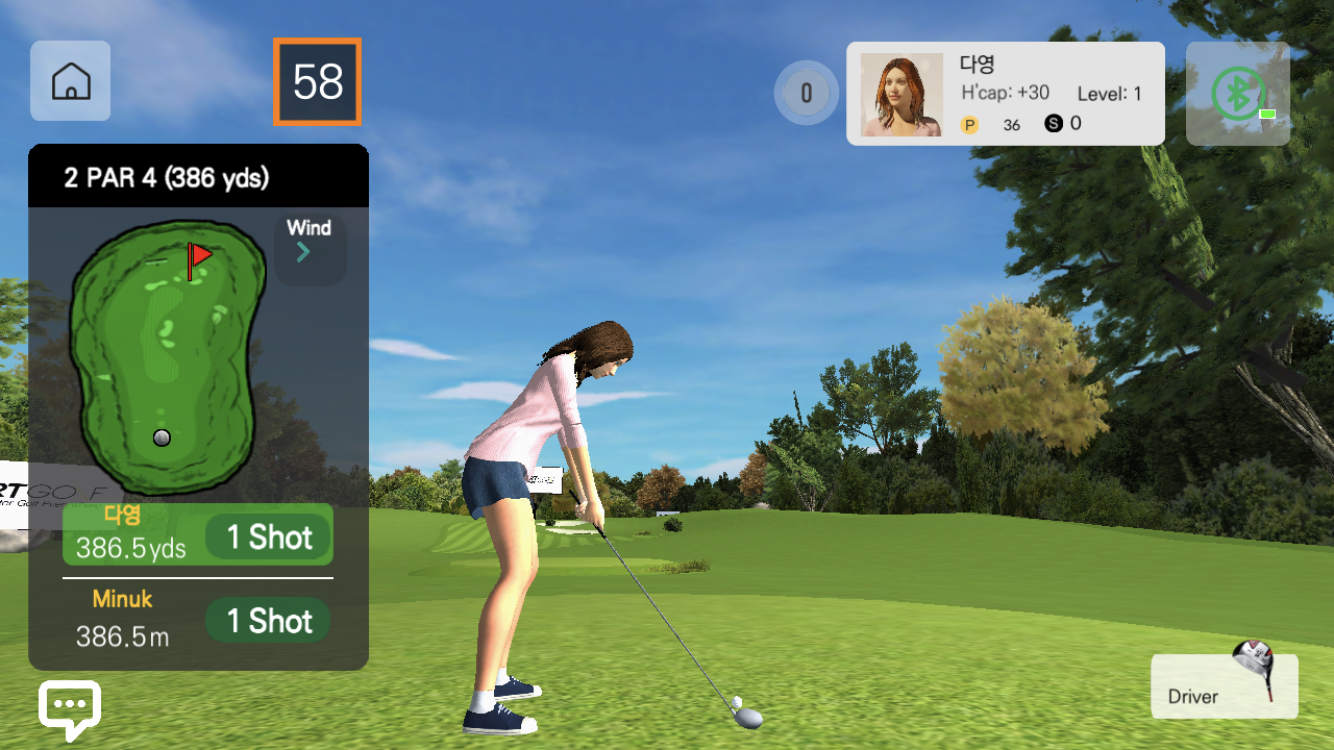 (Play with your friends or other users online with your perfected swing)